2022
Summer activities for children with disabilities
QE2 Performing Arts Group
Experience Days for disabled people and their families – a whole day of activities, tailored to you!
Summer activities for children and young people with additional needs
Sensory Room – available for booking by families or groups
MultiSports Club for adults with additional needs – meets first Wednesday of the month
Greenhouse Goodies – buy stuff!
Meeting rooms – available for hire, weekdays, weekends, evenings
Contact the Centre for details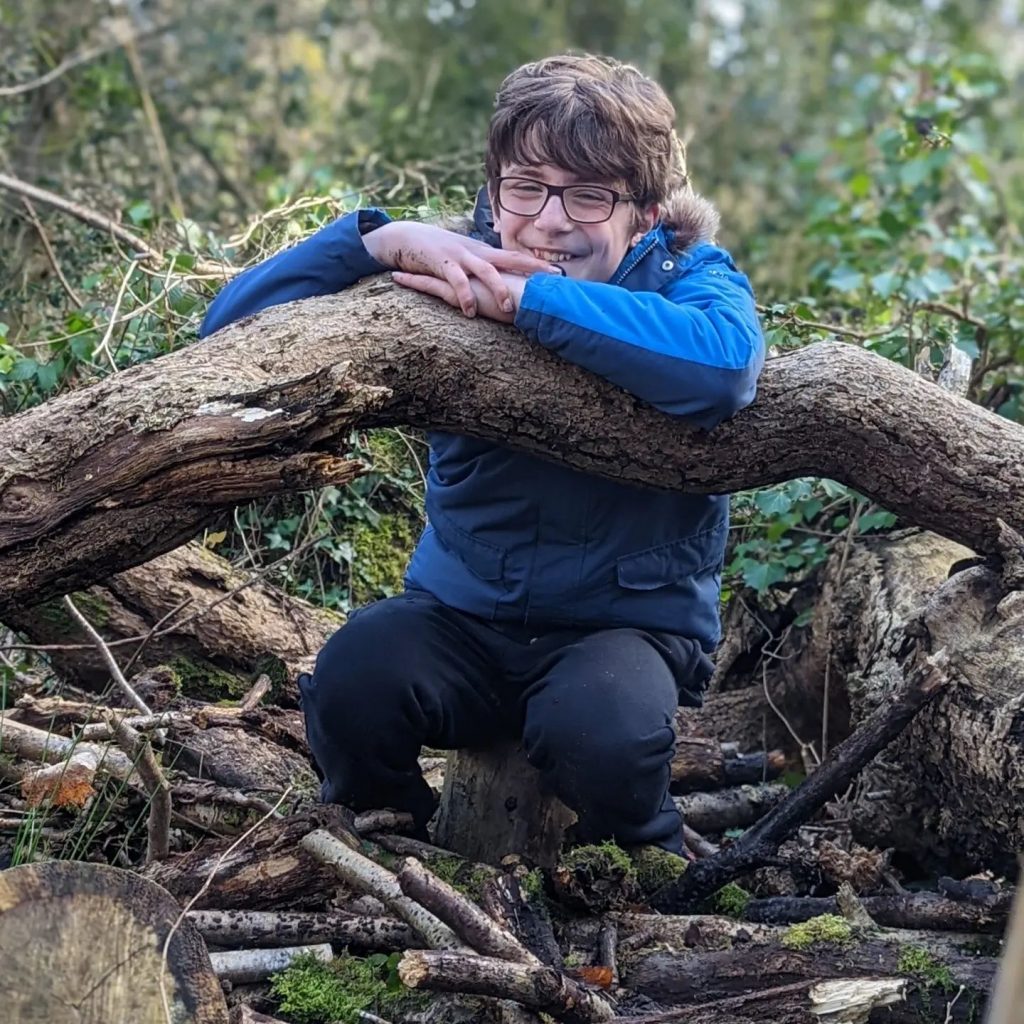 Summer activities for children and young people
Looking for something to do in the summer holidays?
During the School Holidays in July and August 2022 we will be running activity sessions for children and young people with additional needs. Small groups (up to four young people, each accompanied by a parent or carer) will be able to take part in a programme of activities which will include canoeing, motorboat, climbing, zipwire, archery and bushcraft.
There will be a session for Primary age children (age 5-11) on Tuesday mornings and Secondary age young people (12-16) on Thursday mornings.
Please contact the Centre for more details and to book your place.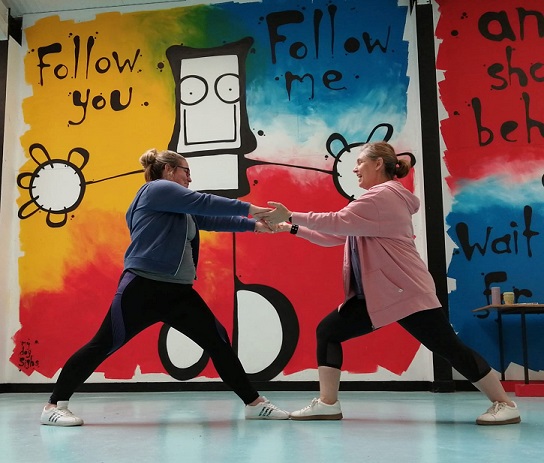 QE2 performing arts group
This year QE2 Activity Centre  has teamed up with Blue Apple Theatre to provide drama, music and movement sessions.  These sessions happen every Saturday morning between 10:00 and noon.  Come along and build on your skills, make friends and have fun.
Blue Apple is an ambitious creative company that supports performers with learning disabilities to develop theatre, dance, singing and film productions that are performed within a variety of large and small-scale public venues.
Blue Apple is based in Winchester but our ever-expanding programme of workshop groups and outreach sessions is spread throughout Hampshire, whilst our performers tour throughout the southern counties and appear further afield nationally.
The company received considerable attention following a Channel 4 News feature about its performances at Shakespeare's Globe in 2016, and its production of Hamlet was the subject the subject of the award-winning TV documentary Growing Up Down's. Blue Apple strives to build effective partnerships regionally and nationally, sharing our approach as an exemplar of good practice.
"Blue Apple is a team builder. It builds both you as a person and as a character as well." – James Benfield, Blue Apple performer
"The infectious enthusiasm on stage was really life-affirming. The performances delivered the story with huge integrity." – Audience member, 2017 Changes production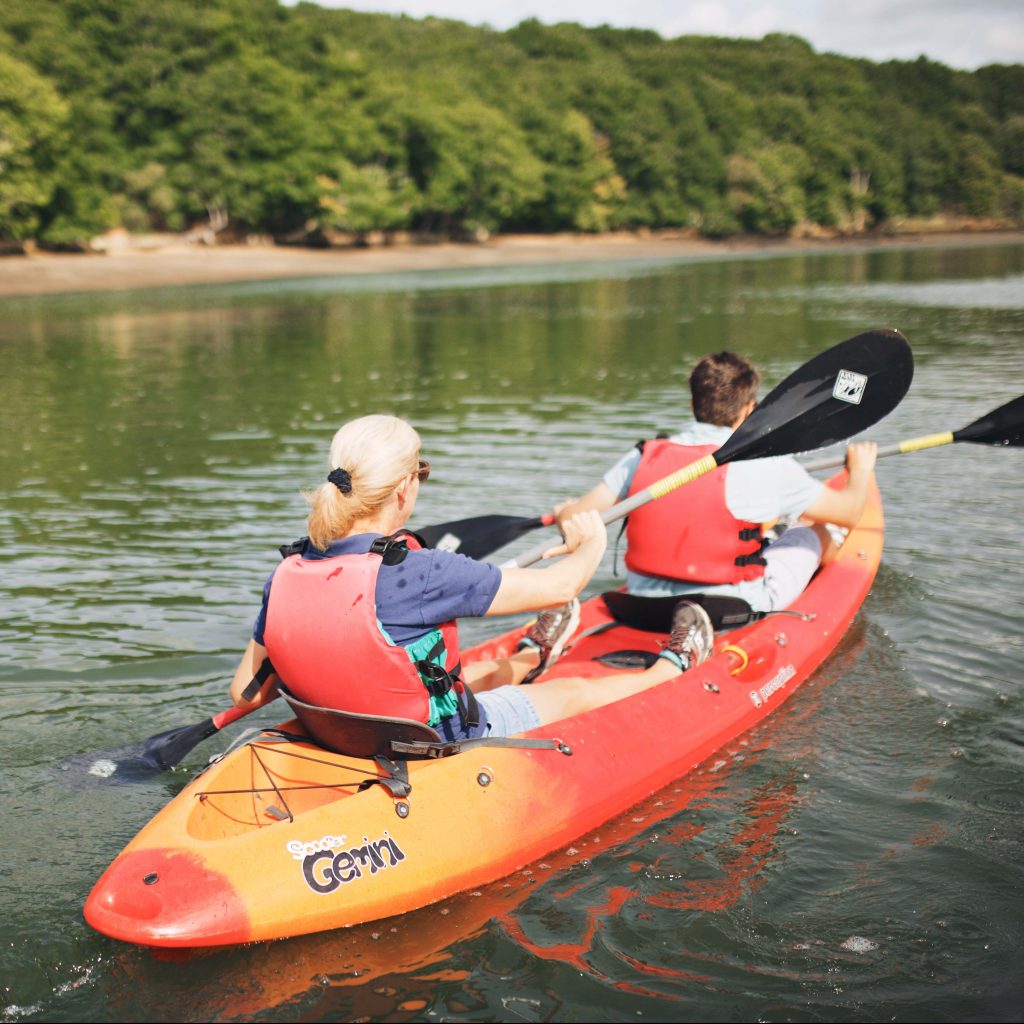 Experience Days
Activity experience days for people with disabilities and their families
Book a day of activities for the whole family!  You can choose your own programme for the day in conjunction with QE2 Activity Centre staff.  Perhaps you would like an active morning of climbing, archery and zipwire, followed by lunch round the campfire, before going down to the river for canoeing or a motorboat trip.
Maybe you would rather have a whole day of canoeing with lunch at a riverside pub.  Or start the day with a session in the Sensory Room, followed by bushcraft and some hammock time followed by exploring the River Hamble in our wheelchair accessible motorboat.
Contact the centre to discuss your perfect day.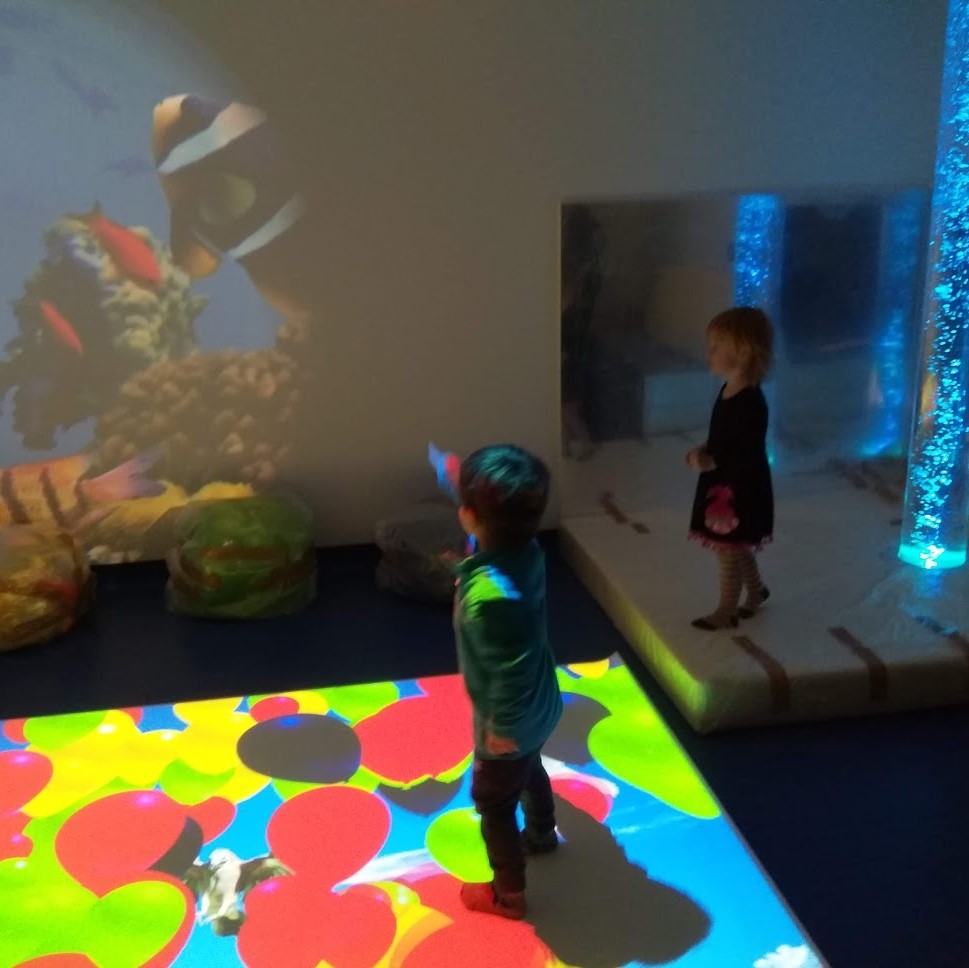 Sensory room bookings
Families and small groups can now book to use the QE2 Activity Centre's sensory room.
Equipped with projectors, bubble tube and sound system together with a range of games and sensory objects it is a great space for stimulating minds or creating a calming environment.
The Sensory Room can be booked by the hour during the week and weekends.
MultiSports Club
Wednesday Club meets the first Wednesday of the month at the QE2 Activity Centre 7 – 9pm.  This club is run jointly between Multi Sports Club and Eastleigh Borough and Romsey Mencap Society.
If you want to meet up with friends for a chat or prefer something a bit more active we can offer snooker, table tennis, skittles, art, dominoes etc.  Sometimes we have a themed evening such as quizzes or bingo.  Refreshments are available to buy.
Covid restrictions will apply – limited numbers, face coverings, hand sanitizer etc.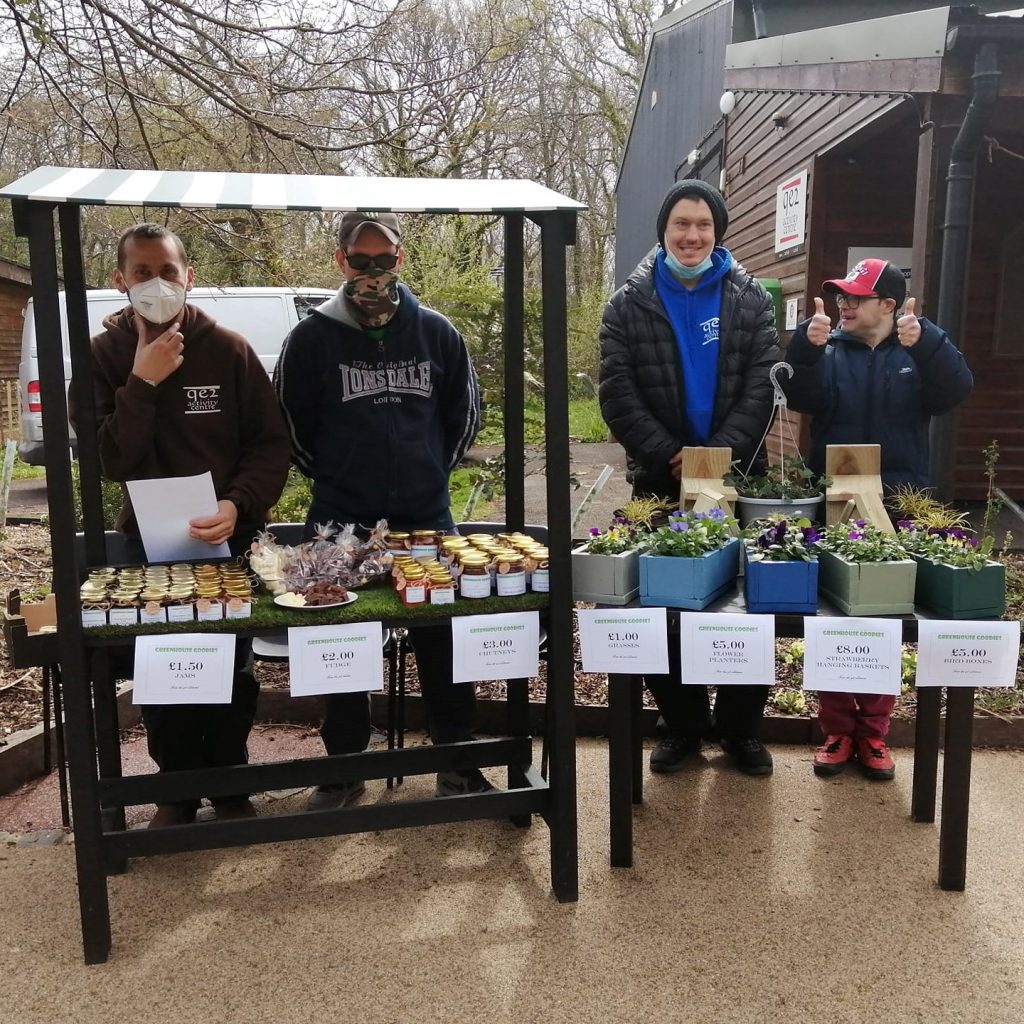 Greenhouse Goodies
At QE2 Activity Centre we like to make stuff – from jams and chutneys, to birdboxes and trugs, and a whole host of other things in between.
Now you can buy our Greenhouse Goodies and help our team learn about running a business!
Meeting rooms available
We have a number of rooms available for hire during evenings and weekends, for disability groups and other community groups.  These range in size from our large sports hall to cosier spaces.
Includes access to kitchen and toilets, accessible parking.
QE2 Activity Centre
Activity opportunities for people with disabilities and their families