2023
Holiday activities for children and young people with additional needs
Experience Days for disabled people and their families – a whole day of activities, tailored to you!
QE2 Performing Arts Group
Sensory Room – available for booking by families or groups
Greenhouse Goodies – buy stuff!
Meeting rooms – available for hire, weekdays, weekends, evenings
Contact the Centre for details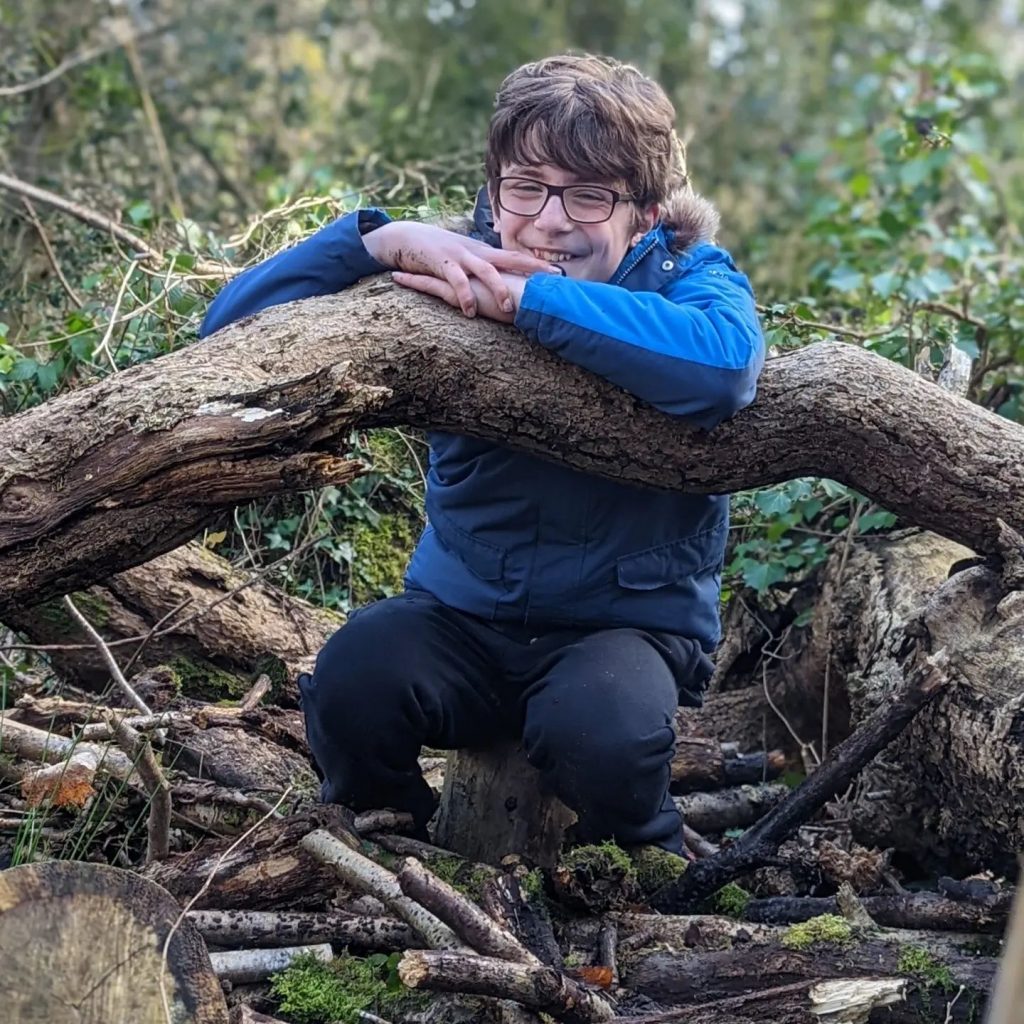 Holiday activities for children and young people
Looking for something to do in the school and college holidays?
During school and college holidays QE2 Activity Centre will be running activity sessions for children and young people with additional needs.
Small groups (up to four young people, each accompanied by a parent or carer) will be able to take part in a programme of activities which will include canoeing, motorboat, climbing, zipwire, archery and bushcraft.
These will take place in the Spring half term, Easter holiday, Summer half term, Summer holidays, Autumn half term – but not Christmas – c'mon we deserve a break too!
Please contact the Centre for more details and to book your place.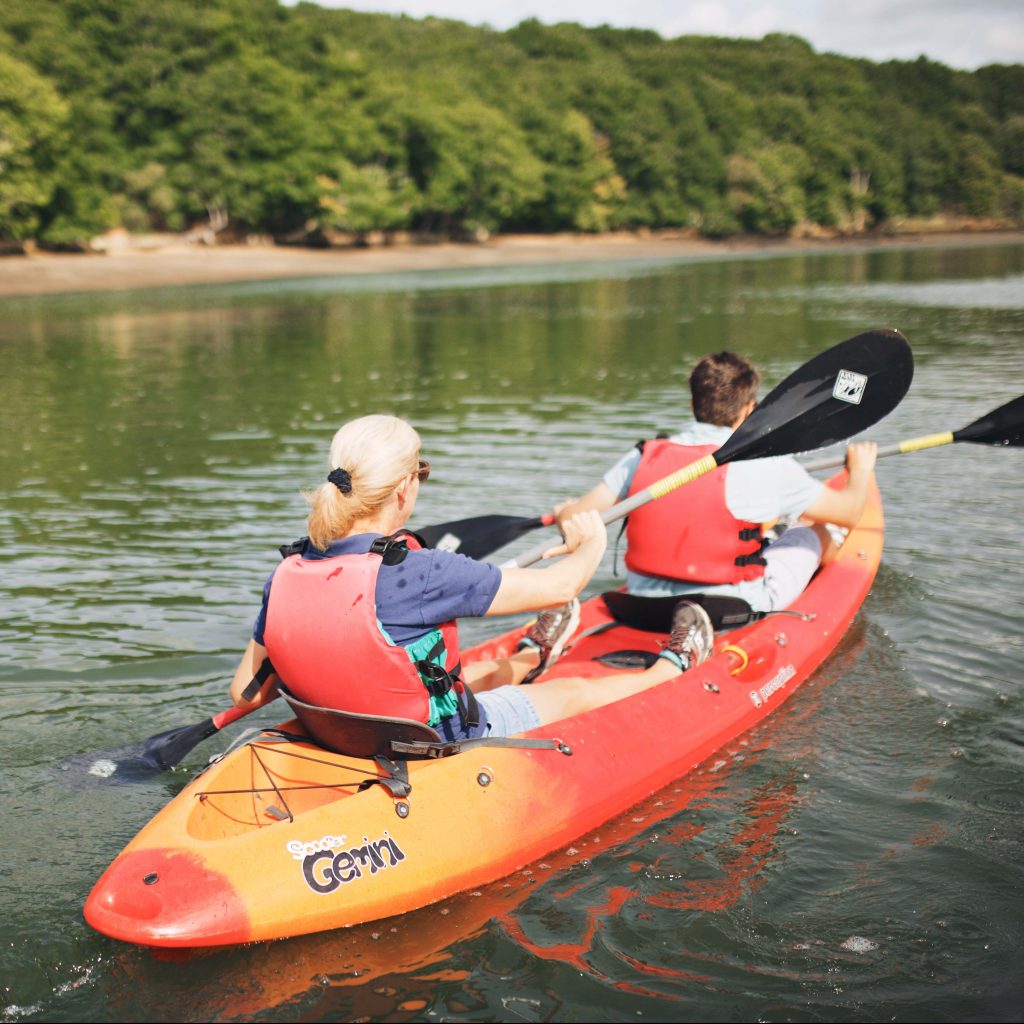 Experience Days
Activity experience days for people with disabilities and their families
Book a day of activities for the whole family!  You can choose your own programme for the day in conjunction with QE2 Activity Centre staff.  Perhaps you would like an active morning of climbing, archery and zipwire, followed by lunch round the campfire, before going down to the river for canoeing or a motorboat trip.
Maybe you would rather have a whole day of canoeing with lunch at a riverside pub.  Or start the day with a session in the Sensory Room, followed by bushcraft and some hammock time followed by exploring the River Hamble in our wheelchair accessible motorboat.
Contact the centre to discuss your perfect day.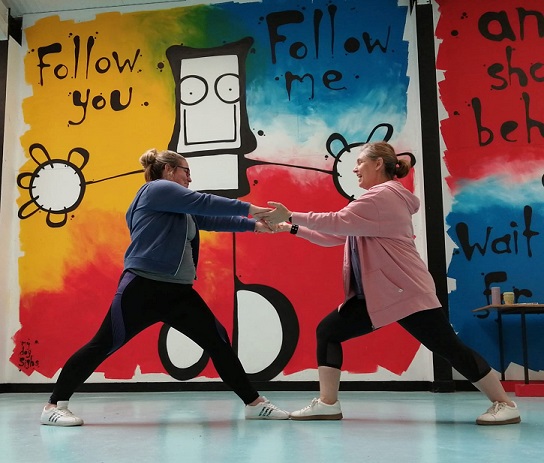 QE2 performing arts group
QE2 Activity Centre  has teamed up with Blue Apple Theatre to provide drama, music and movement sessions.  These sessions happen every Saturday morning between 10:00 and noon.  Come along and build on your skills, make friends and have fun.
Blue Apple is an ambitious creative company that supports performers with learning disabilities to develop theatre, dance, singing and film productions that are performed within a variety of large and small-scale public venues.
Blue Apple is based in Winchester but our ever-expanding programme of workshop groups and outreach sessions is spread throughout Hampshire, whilst our performers tour throughout the southern counties and appear further afield nationally.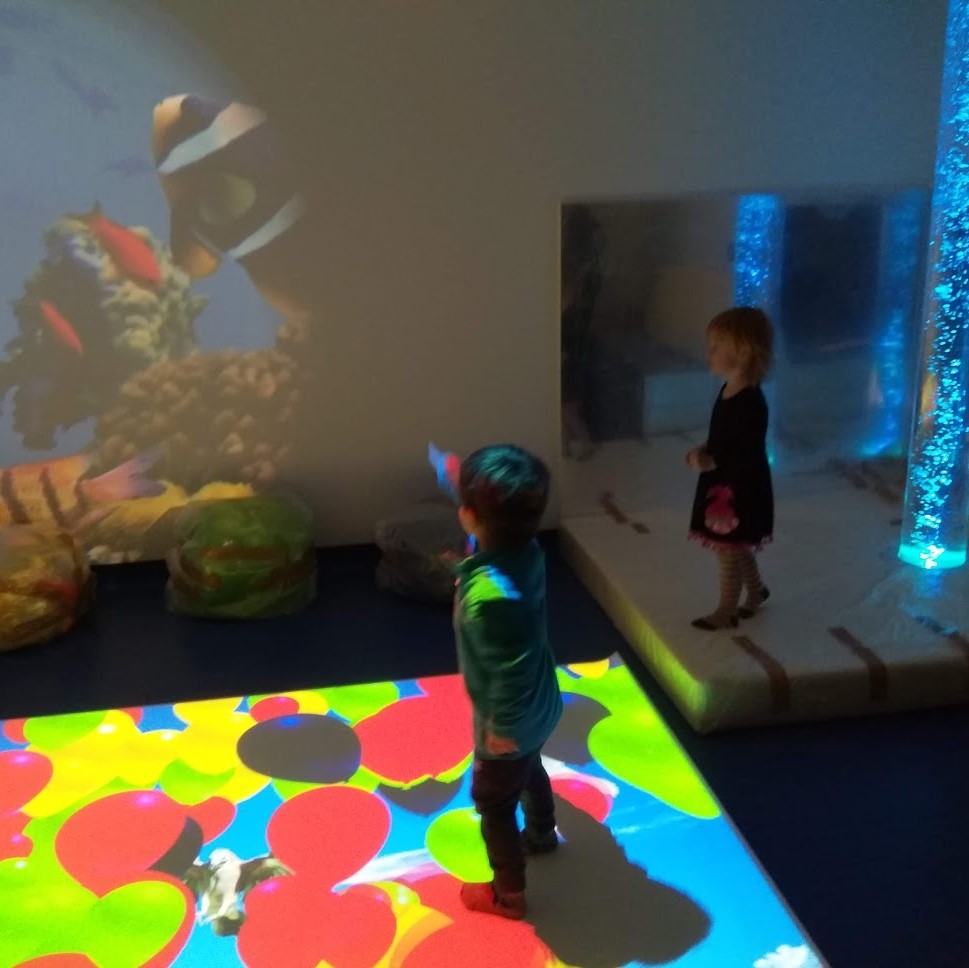 Sensory room bookings
Families and small groups can now book to use the QE2 Activity Centre's sensory room.
Equipped with projectors, bubble tube and sound system together with a range of games and sensory objects it is a great space for stimulating minds or creating a calming environment.
The Sensory Room can be booked by the hour during the week and weekends.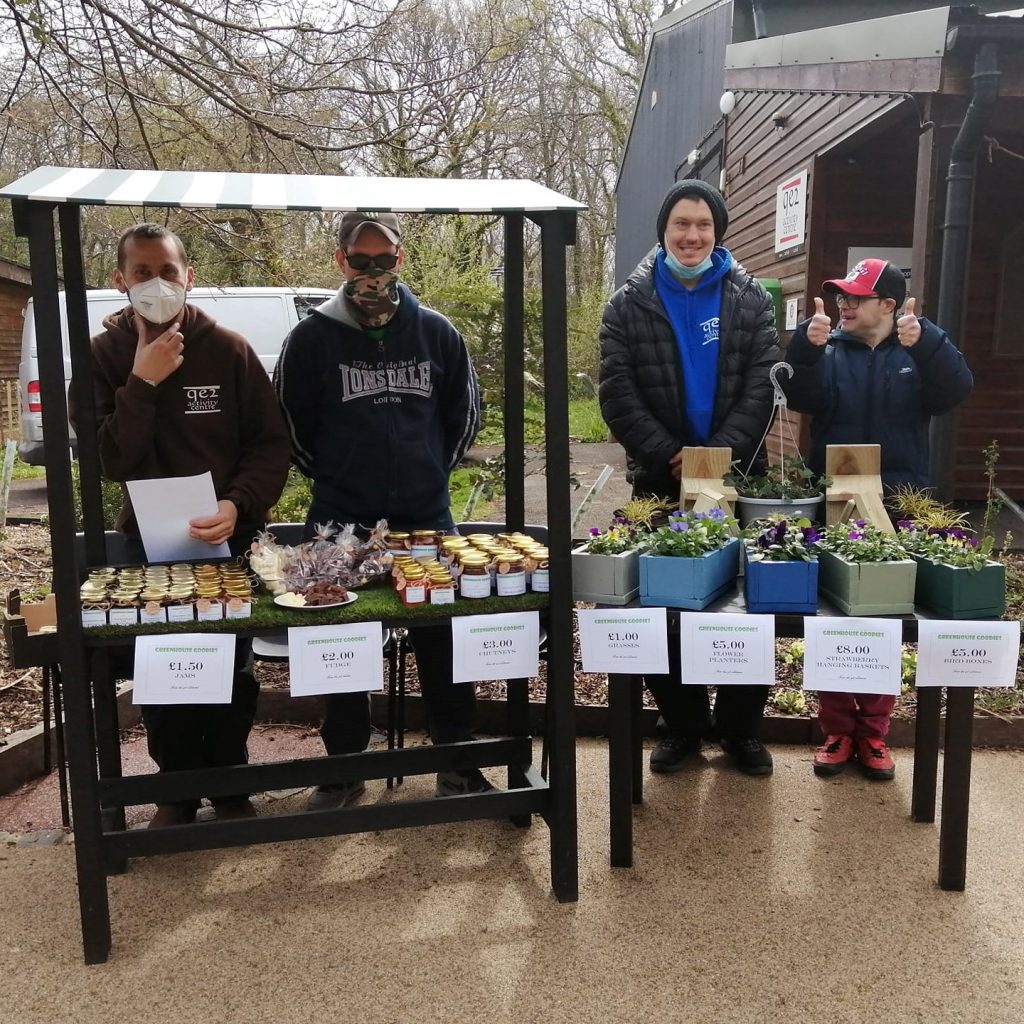 Greenhouse Goodies
At QE2 Activity Centre we like to make stuff – from jams and chutneys, to birdboxes and trugs, and a whole host of other things in between.
Now you can buy our Greenhouse Goodies and help our team learn about running a business!
Meeting rooms available
We have a number of rooms available for hire during evenings and weekends, for disability groups and other community groups.  These range in size from our large sports hall to cosier spaces.
Includes access to kitchen and toilets, accessible parking.
Contact the Centre for availability and prices.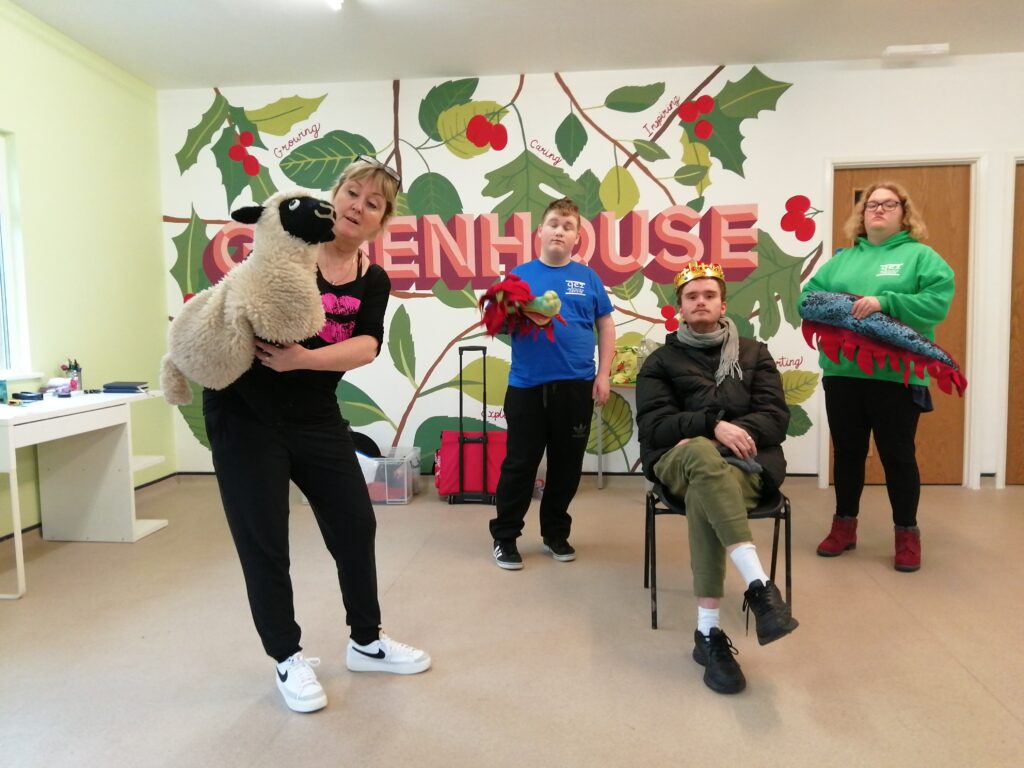 What's on
Here's a few things happening at QE2 Activity Centre over the next few months
October
Saturday 14th October – Arts and Crafts Afternoon – – with a Halloween theme – Everybody welcome. Timings – 2:00 – 4:00 Cost £10
Sunday 15th October –    Great South Run – friend of QE2 Activity Centre Dan Benham is running in the Great South Run. He has a JustGiving page here https://www.justgiving.com/page/dan-benham – so you can just give! Please support him – he's running ten miles, all you have to do is click on a link.
Saturday 21st October – Halloween party – between 5:00 and 7:00, tickets £5, carers go free. There'll be music and games, competitions, and soup & hotdogs. Tickets available from the Centre.
November
Saturday 11th November – Arts and Crafts Afternoon – with a Christmas focus. Everybody welcome. Timings – 2:00 – 4:00 Cost £10
December
Friday 8th December –            Christmas Fair – at the Centre, at 2:30, where you will be able to buy Christmas goodies made by our members
Saturday 9th December –       Christmas Party – The Centre's Christmas Party is going to be a bit different this year – it takes place on Saturday 9th December between 3:00 and 6:00. The centrepiece of the event will be a performance by our drama group, run in conjunction with Blue Apple, of A Christmas Carol. The actors are working very hard on making this a spectacular event!
Wednesday 20th December – Christmas Dinner – The Centre Christmas Dinner will take place on Wednesday 20th December between 12:00 and 2:00. This is open to all of our day service members, even if you don't usually come along on Wednesday. For non-Wednesday people there will be a small charge (ask for details).
QE2 Activity Centre
Activity opportunities for people with disabilities and their families