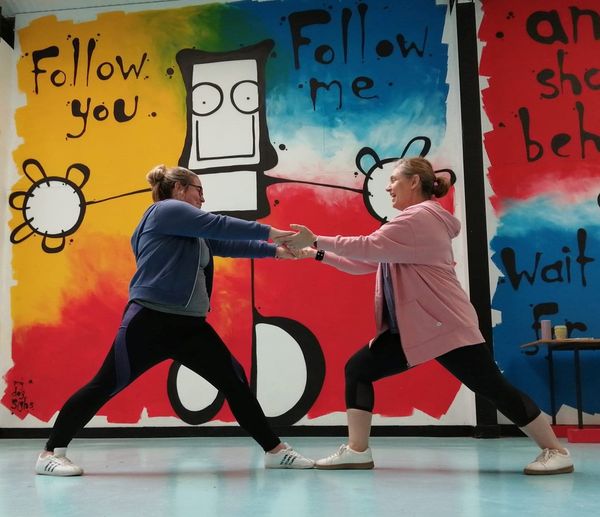 We started working with Blue Apple Theatre in April and have had lots of fun ever since! Toni, our Blue Apple facilitator, brings out the best in our team of budding thespians.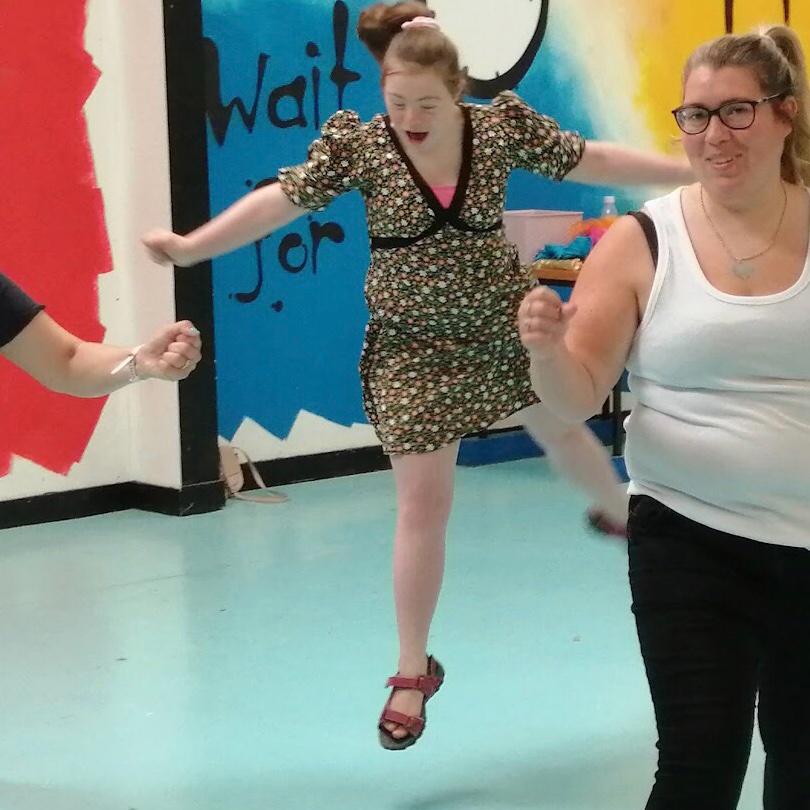 A mixture of drama, movement, music and singing ensures that every Saturday morning we're ready for lift off!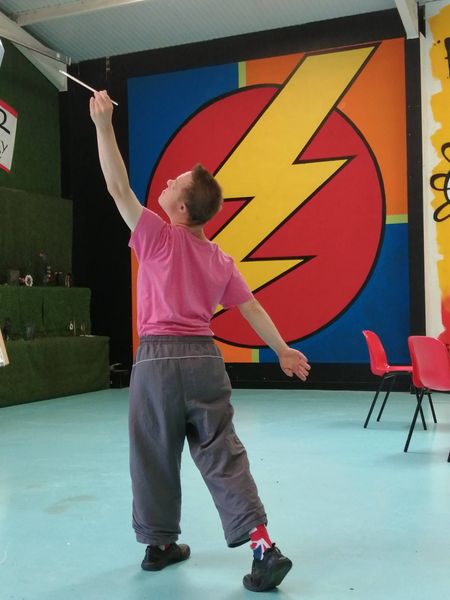 Reaching for the stars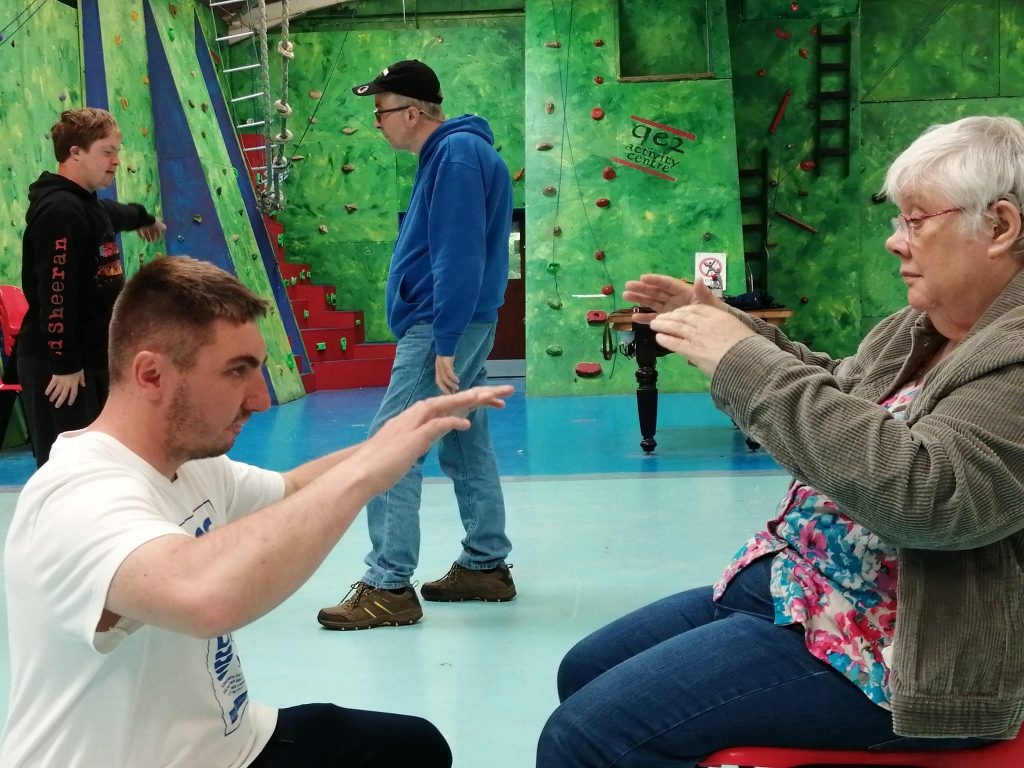 Working together, everybody finding their own level, and supporting each other.
Finding different ways to express ourselves, increasing vocabulary of movement, building on our strengths, mostly having fun with friends.
If you would like to join us contact QE2 Activity Centre by phone or email – or in person.