Over Easter weekend 2022 four young paddlers, Helen Penny, Willow Richards, Harold Berendsen and Luke Fraser three of them from Sparsholt College and one from Barton Peveril, took part in the Devizes-Westminster canoe race. In the process they raised funds for QE2 Activity Centre. This is how it started, in Helen's words.
"It all started with a "try a boat" session on the college lake and that was it. We fell in love with the K2s. We then got the opportunity to start training for the Devizes to Westminster Canoe race, an opportunity we just couldn't turn down. So, we started training in June 2021 and after a few unintentional swims, we started to get the hang of paddling marathon kayaks.
"We started training once a week, then in September, up to twice a week, in October we joined Southampton Canoe Club to help get some expert advice on technique which brought us to three training sessions a week, and now, in the last few weeks before the race, we are up to four training sessions a week.
"Harold's Dad and my Mum had both done the DW in the past and at the beginning our biggest motivation was to try and beat their times. Harold and Luke are trying to beat Harold's Dad time of 23 hour, 23 minutes and Willow and myself are trying to beat my Mum's time for 27 hours, 3 minutes.
"However, now our main motivation for the race is to raise money for QE2 Activity Centre. This awesome charity gives people with additional needs the opportunity to experience outdoor adventures activities.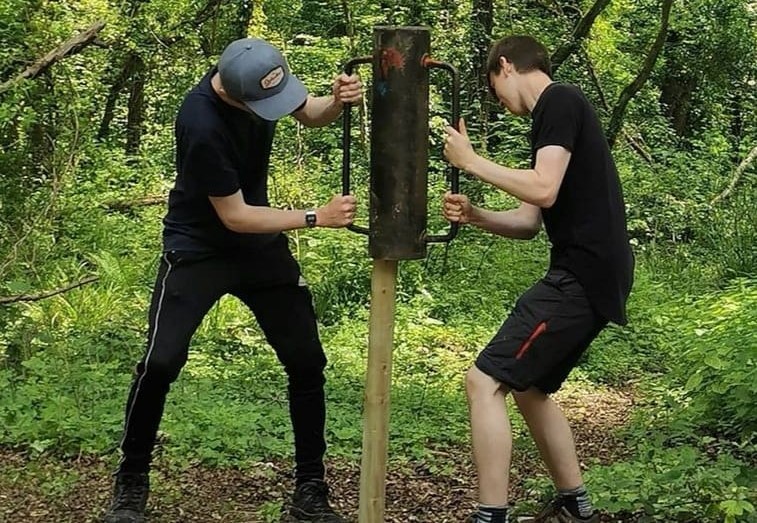 "Last year with college we were lucky enough to go and help them put up some fencing for a new low ropes course. Seeing first-hand what this charity does and currently training ourselves to become outdoor activity instructors, we know that every penny we raise, will go a long away to help change lives, though outdoor activities.
"Knowing that we are doing this for QE2, has helped us to persevere though training when we have been faced with, cold, dark, and windy conditions. It hasn't always been easy (especially when we had a couple of colder, unintentional swims during winter), but we have always come away from training with a smile on our faces, knowing that each time we get on the water, we are improving."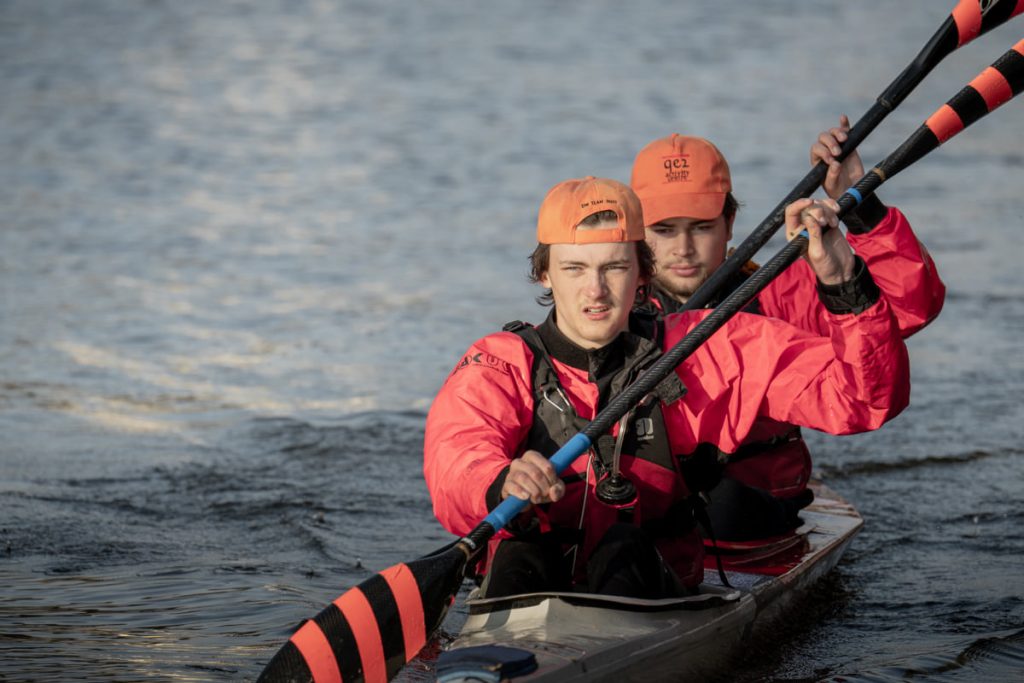 Harold Berendsen says:
"Taking part in the Devizes to Westminster has been one of the most amazing experiences of my life, I know it has been for Luke too. It has been tough, very tough but worth all the hard work and commitment. Coming across the finishing line and hearing our family and friends shouting and cheering and knowing that we had done it is something we will never forget.
"We all feel very proud that we have all raised so much for the QE2 Activity Centre. The hardest part for me was day 3, I had strained a muscle in my back, had blisters on my hands and ached all over…but I was determined to finish.
"Luke has been the perfect kayak partner and we work really well together as a team. I am grateful for all the support I have received, especially from my Dad, who spent hours kayaking with us and driving us around. Also, Duncan Gray who together with my Dad trained and prepared us for the race.
"Completing the DW in one go is still something I would like to do….maybe in a couple of years!"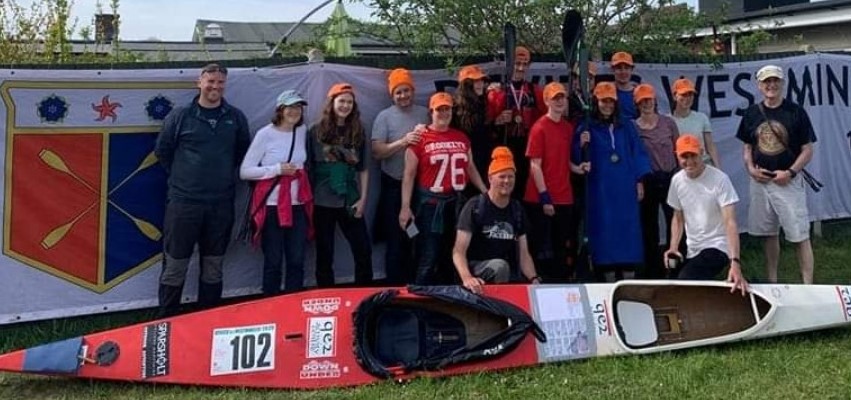 Harold and Luke finished in just under 22 hours, a brilliant achievement. Helen and Will had to retire on the second day, but that's not the whole story. Listen to this from Will's mum:
"Will, my daughter, was buzzing when they made it back at the end of day 1, then really crashed and was sick through the night, but her tenacity, passion, heart and soul got her back in the boat.
"Day 2, she kept forcing food and water into herself at every opportunity and by the 3rd portage she was buzzing again with a huge smile on her face. However sadly with 6 miles to go she strained her wrist shouldering the boat and could no longer paddle….she was GUTTED, after 10 months of kayaking she was devastated.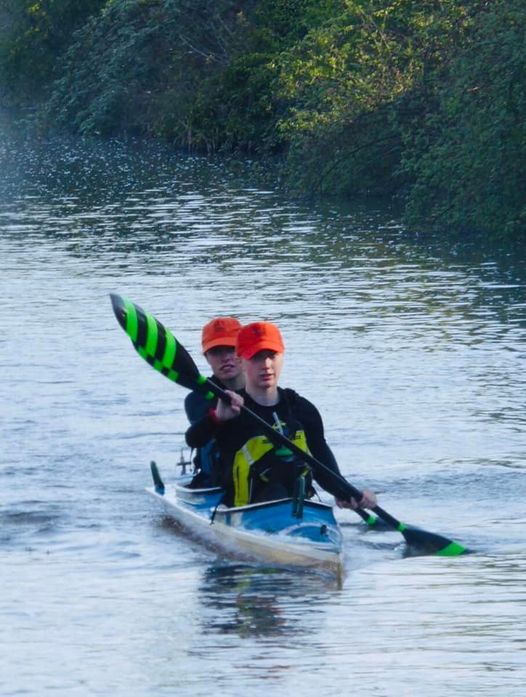 "One of her coaches came to meet us jumped in the boat with Helen and paddled to the end of day 2.
"Officially the boat was retired from the race but one of their lectures from college drove up that night and after not paddling a marathon boat since 2016 hopped in with Helen to do day 3 as she wanted to continue regardless.
"Will was amazing, and as tough as it was, took up position as support crew for day 3. I am so incredibly proud of her, and my admiration goes out to ALL those who attempted this incredible race regardless of if they crossed the finish line or not…they put in all those months of training."
A massive thank you and congratulations to Helen, Will, Harold and Luke. They raised a phenomenal £2000 for QE2 Activity Centre and each of them achieved great personal success. Thanks to the paddlers, their coaches, parents, support crews and everybody that donated.